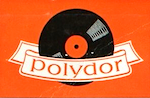 The Beatles met Tony Sheridan during their first Hamburg trip in 1960, though they didn't perform together. The next year, however, saw them alternating with Sheridan's band, and occasionally backing him. Following one of these performances, a friend of orchestral leader Bert Kaempfert - also an agent for the Polydor label - recommended them for a recording session.
The sessions took place on 22-23 June 1961 on a stage at Hamburg's Friedrich-Ebert-Halle school, and on 24 June 1961 at Studio Rahlstedt. The Beatles' fee was 300 marks.
On 24 May 1962 a fourth and final day of recording with The Beatles took place, again at Studio Rahlstedt, in which versions Sweet Georgia Brown and Swanee River were taped. Swanee River was later lost.